Gear pumps are commonly used for pumping high viscosity Oil fluids. They are preferred in any application where accurate dosing or high-pressure output is required.
Compact heavy-duty pumps designed for Industrial / Mobile applications like operating small presses, and fixtures, as well as providing source of oil for hydraulically operated emergency equipments.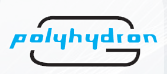 A hydraulic tandem gear pump uses SP gears, with small fluctuation, high pressure, low noise and stable performance. A hydraulic tandem gear pump uses composite material bearings and high-performance sealing elements has a small starting torque and good tightness and can work efficiently under harsh working conditions.
They are suitable for pumping low viscosity fluids. These pumps improve flow rate by reducing the internal mechanical losses and damping. An electric motor is coupled to the pump rotor to create a rotary motion. As the rotor rotates, the fluid enters the pump. This fluid flows into the hydraulic vane pump chambers. The volume of the vane chambers at the inlet sections is larger than that at the outlet section of the pump. The decrease in volume helps the fluid to develop a high pressure as it exits the pump. As the rotor rotates, the pump vanes tend to move outwards. This is due to the centrifugal force and the symmetrical shape of the pump casing. In the inlet, the vanes create a vacuum, causing a pressure difference thus, it draws fluid into the pump.
Plunger pumps can be found as reliable high-pressure pumps in many industrial applications. Displacement pumps are suitable for small or large flow rates and achieve different pressure levels. Can handle much fluid pressure.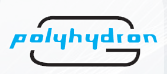 Variable displacement pumps used in hydraulic applications can have variable flow rate, consume less energy, be operated with high accuracy for slow and rapid motion, generate more heat. The displacement or amount of fluid pumped per revolution of the pump's input shaft can be varied while the pump is running.
These pumps use their contracting and expanding cavities to move hydraulic fluids from the cylinder to the tubes. This is possible with the help of an electric motor that creates motion, pistons and check valves. The pistons exert pressure on the fluid while the check valves ensure the fluid flows in the right direction. Oil immersed type, open execution, face mounting, valve controlled, fixed delivery, bi-directional rotation of the shaft.